I like to be with Lucy, she is a very good teacher and she looks after us.
She explains simply how to do things, for example looking for words in the English dictionary.
Lucy is a very nice teacher, she wants that all students in class understand and learn more English vocabularies. We speak a lot about a wide variety of subjects. It's more interesting. We made a fantastic practical exercises in our English class.
I'm surprised because in the class I met friendly people and we spoke together. Each week was an interactive week. Lucy, Ruth, and Mark are lovely teachers. I like Ruth because her lessons are interesting. We speak about several subjects and we do homework. In the morning, we have a vocabulary game and each student explains an English word with their own words. You must decide how you can explain this word using the vocabulary that you know.
To be here is being such a great life experience.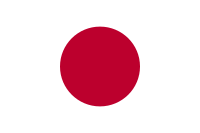 2017-11-22T09:06:13+00:00
http://inusaustralia.com.au/testimonials/yusuke-japan/