My name is Asli and I am from Turkey. When I came to Melbourne, I was too nervous about my IELTS exam but after my 10-week course at INUS Australia, I became more confident about both my exam and also my ability in English. Finally I got 7.0 in IELTS which is a great result for me.
INUS Australia really helped me reach my goal. Not only did my English improve and I got the IELTS score I needed, but also Stuart, IELTS teacher at the school, helped me to find the best way to enjoy the meaning of learning while I learnt my second language. I am going to come back Turkey to follow with my studies at the University and I am quite sure that I will back to Melbourne once I have finished them.
I am really happy to attend INUS Australia and I recommend to everyone to improve English with them.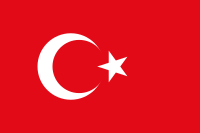 2017-11-22T08:47:13+00:00
http://inusaustralia.com.au/testimonials/asli-ielts/