In general, the experience was totally awesome. The only flaw was that I stayed just for ten weeks. The thing I liked the most was the classes and the way of teaching. In INUS, you are not just taught, but you learn by interaction.
Human resources, they are best. Teachers were friendly, open to any suggestion and eagerly devoted to what they are expected to do. They arrange funny games which make the experience not only fruitful, but enjoyable. Location was an important point as well. Just in the CBD. There are public transport stops just in the same street and the central train station roughly 300 meters far from the school. Facilities are simple but well-equipped school. Whatever you need for getting the most of your experience is provided.
All the staffs are very nice people too, as teachers are. I could not take the opportunity to do many activities due to the fact that I was there just for ten weeks and because it wasn't the best season to coordinate with other students.  I was very lucky with what I found and I am kin for having the opportunity to come back to Melbourne. Thanks to everyone in INUS, I will never forget how kind they were to me.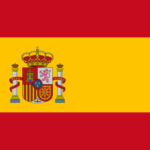 2017-11-22T08:21:26+00:00
http://inusaustralia.com.au/testimonials/alberto-marquez/